Posts for tag: sedation dentistry
By Little Harpeth Children's Dentistry
May 07, 2021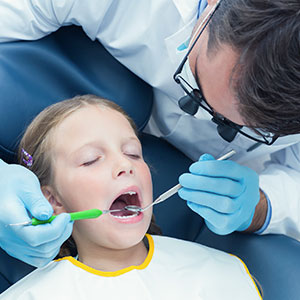 There are different ways to ease a child's potential nervousness with dental visits, like starting those visits around their first birthday or seeing a pediatric dentist who specializes in children. But even doing those things won't guarantee your child won't develop some form of dental anxiety, which could complicate their dental care.
To help make appointments easier for anxious children, many dentists use conscious sedation as a means of helping them relax. With this technique, the dentist administers a mild sedative to the child to take the edge off their nervousness, while allowing them to remain awake during treatment.
Sedation isn't anesthesia, the means we use to stop pain during treatment (although sedation may be used with anesthesia). Rather, sedation reduces emotional fear and anxiety. And unlike general anesthesia, a sedated child can still breathe without assistance and, depending on the depth of the sedation, respond to physical and verbal stimuli.
In most cases, children are administered sedation medications by mouth, usually as a syrup, although on occasion it might be delivered intravenously with an IV. The dose is usually given some time before their treatment session after the dentist has evaluated them. Dentists mostly use mild sedatives like Midazolam or Hydroxyzine with very little risk of side effects for children.
During the procedure, a designated staff member continually monitors the child's vital signs. Besides heart rate, pulse and respirations, they may also check the child's exhaled carbon dioxide levels to ensure they're breathing normally.
After the treatment session is over, staff will continue to monitor the child until their vital signs return to pre-sedation levels. If the child is of driving age, they'll need someone to drive them home. Children who've been sedated should remain home for the rest of the day, but they can usually return to school the next day depending on what kind of dental work they've undergone.
Dentists follow strict protocols for pediatric sedation adopted by the American Academy of Pediatrics, the American Dental Society, and the American Academy of Pediatric Dentistry. In addition, many states have also established processes for administering sedation therapy. It's a safe and effective method to ease a child's anxiety over their dental visit.
If you would like more information on making dental visits easier for kids, please contact us or schedule an appointment for a consultation. You can also learn more about this topic by reading the Dear Doctor magazine article "Sedation Dentistry For Kids."
By Little Harpeth Children's Dentistry
February 26, 2018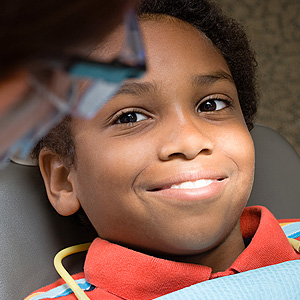 You may not be nervous at all about visiting the dentist. But put yourself in a child's place — a routine dental visit could be an anxious experience for them, and even more so if it involves dental work.
Dental professionals recognize this and go to great lengths to make children's visits as pleasant as possible. It's common among pediatric and family dentists to see child-friendly exam rooms and a well-trained staff experienced with interacting with children.
While this helps, some children still struggle with anxiety. Dentists have one other technique that can ease a child's nervousness: conscious sedation. This technique involves the use of pills, inhaled gas or intravenous drips to help patients relax.
Sedation is different from general anesthesia, which uses drugs to render a patient unconscious so they won't experience pain. A sedated patient remains in a conscious but relaxed state: they can still breathe independently and, with the most moderate form of oral sedation, be able to respond to touch or verbal instructions.
Oral sedation may also be accompanied by other methods like nitrous oxide gas that also aid with physical discomfort. Many drugs used often have an amnesiac effect — the patient won't remember details about the procedure, which could contribute to less anxiety in the future.
Typically, a child receives an oral sedative just before the procedure. Most drugs are fast-acting and leave the child's system quickly afterward. A staff member monitors their vital signs (pulse, respirations, blood pressure, etc.) during the procedure and after in recovery. They'll remain in recovery until their vital signs return to normal levels and then be able to go home. They should stay home the rest of the day under adult supervision, but should be alert enough the next day to return to their normal activities.
Relieving anxiety is an important tool to ensure your child receives the dental care they need. It also creates a positive experience that could encourage a young patient to continue regular dental care when they reach adulthood.
If you would like more information on conscious sedation for children, please contact us or schedule an appointment for a consultation. You can also learn more about this topic by reading the Dear Doctor magazine article "Sedation Dentistry for Kids."
By Little Harpeth Children's Dentistry
March 04, 2017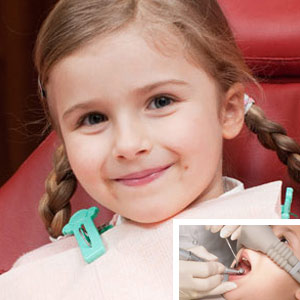 While pediatric dentistry has made great strides in making young patients' dental visit experiences more relaxing, some children and teenagers still have difficulty with anxiety. Their anxiety in turn can make necessary care much harder to provide.
For difficult cases, many dental providers for children now incorporate a technique known as conscious sedation to help ease anxiety. With this technique, they're able to perform procedures like cavity-filling or tooth-extraction that are more difficult with an anxiety-prone patient.
While general anesthesia creates a total loss of consciousness, conscious sedation uses precise medications to suppress consciousness at different levels ranging from light to deep suppression, and create a relaxed state for the patient. A child under sedation can still breathe normally and respond to certain stimuli, including touch and verbal commands. For only a light or minimal effect, a dentist normally administers the sedation drug as a pill the child takes orally. For deeper sedation, the medication is most likely delivered through a vein (intravenously).
Sedation reduces fear and anxiety but not necessarily pain, so it's often accompanied by some type of anesthesia, either a local anesthetic delivered by injection to the procedure site or with a nitrous oxide/oxygen gas combination that's inhaled through a mask worn by the patient.
Even though the child isn't completely unconscious, one of the dentist's staff will monitor vital signs (heart and respiration rates, blood pressure and blood oxygen level) throughout the procedure. This continues even after the treatment is over until the child's vital signs return to pre-sedation levels. Once released, they will need a ride home and should rest for the remainder of the day. They can then return to school and resume other normal activities the next day.
With the advent of newer and safer drugs, conscious sedation is becoming a more widespread technique in both medicine and dentistry. Using it to ease a child's anxiety increases the chances they'll receive all the dental care they need without unpleasant memories of their visit that could follow them into later life.
If you would like more information on the role of conscious sedation for children, please contact us or schedule an appointment for a consultation. You can also learn more about this topic by reading the Dear Doctor magazine article "Sedation Dentistry for Kids."